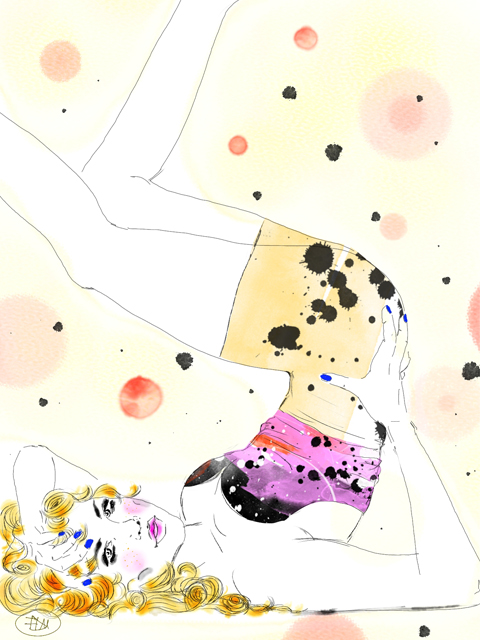 The fashion world is for me a great source of inspiration.
I'm drawing clothes and accessories since I can remember, continuing to have fun finding new ways to tell my style, never forgetting  the passions of that little girl happy and adventurous that allows me to be who I am today 😉
If you like one of my drawings and you would like to get it, send me a mail using the contact form below.
If you would like to have your personal fashion illustration, send me a photo and I'll be happy to realize it only for you.
***
Il mondo della moda rappresenta per me una grande fonte d'ispirazione.
Disegno abiti e accessori da quando ne ho memoria e continuo a divertirmi trovando sempre nuovi modi di raccontare il mio stile, senza dimenticare le passioni di quella piccola bambina avventurosa e gioiosa, che mi hanno permesso di essere oggi ciò che sono 😉
Se vi piacciono e siete interessati ad acquistare un disegno in particolare, mandatemi una mail compilando il modulo di contatto proprio qui sotto.
Se invece vi piacerebbe avere un'illustrazione di moda esclusiva, inviatemi una foto e sarò felice di realizzarla solo per voi.